SQUIRREL REMOVAL PETERBOROUGH
PROFESSIONAL AND GUARANTEED

SQUIRREL CONTROL SERVICE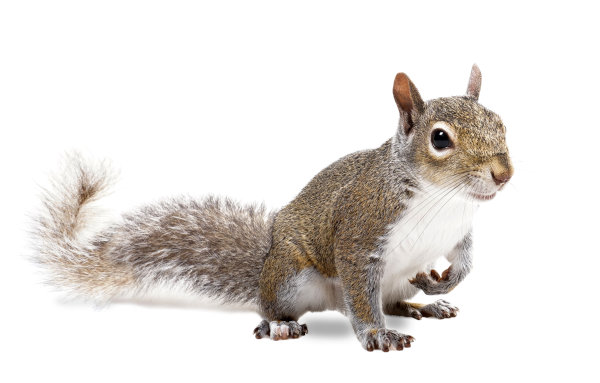 HUMANE SQUIRREL CONTROL PETERBOROUGH
Squirrel removal Peterborough. Squirrels are troublesome critters that will invade the home if given the chance. Like trees, attics and other raised shelters provide squirrels with a place to nest above ground. Squirrel invasions are common in residential areas throughout the spring, summer, and fall. They may look cute, but these are highly destructive animals that will seriously damage your property.
Call us if you suspect a squirrel invasion on your property. We provide humane, effective, and affordable squirrel control services throughout the Peterborough area. Our technicians can find exactly where the animals are nesting and remove them humanely. Our squirrel removal and exclusion services are guaranteed and come with a 2-year warranty.
CALL US TODAY AND OUR LICENSED AND TRAINED PROFESSIONALS WILL SOON BE AT YOUR DOORSTEP WITH A GUARANTEED SOLUTION.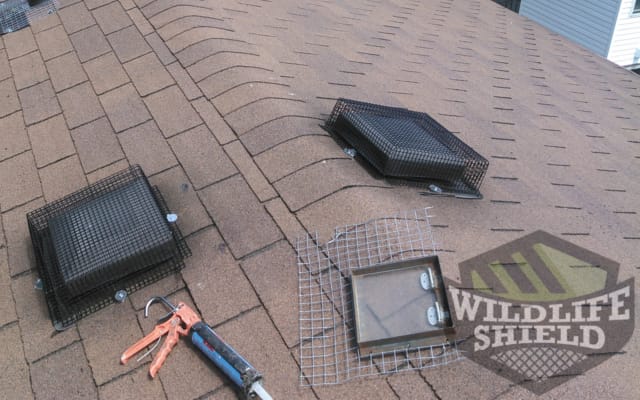 We use humane squirrel removal methods only. The first step of the removal process is to conduct a full inspection. Our technicians carry out detailed inspections on the exterior of the home to find where squirrels are nesting as well as every weakness they could use to get back in again. This determines the severity of the issue and the course of action that is needed to remove the squirrels permanently.
Following the inspection, our technicians usually begin the removal process by installing a one-way door to the nest's entrance. This consists of a mesh tube with a flap inside it that only swings outward. Within a few days, the squirrels simply crawl out the door and cannot get back in. In some cases, we use live traps. To keep the squirrels out, we exclude other entry points with a pest-proof mesh.
Every member of our team has been thoroughly trained not to harm the animals. We remove squirrels carefully and avoid separating mothers from their babies. We provide comprehensive solutions to all wildlife problems. Our squirrel control  services are guaranteed and come with a warranty of up to two years.
COMMON SIGNS OF SQUIRREL PROBLEMS
Squirrel invasions are common in the fall when the animals seek a warm place to wait out the cold. Females especially break into attics in early spring and midsummer to raise their kits somewhere safe. Like trees, attics and other raised structures provide squirrels with a place to nest above ground. If you have noticed any of the following signs, give us a call and a technician will remove the animals safely.  
Hearing noises in the attic is a typical sign of a squirrel invasion. Squirrels tend to make lots of scratching, squealing, and scampering sounds during the day, especially in the early hours of the morning and again at sunset. They can usually be heard through the ceiling, but squirrels sometimes nest in the walls or chimney as well. 
Squirrels have very strong teeth that never stop growing. This allows them to chew their way through soffits, roof vents, shingles, and other structures to reach the attic inside. Finding holes and teeth marks on the roof may indicate a squirrel problem. Squirrels can fit through gaps an inch and a half wide.
If you can look inside the attic, you may find evidence of a squirrel's nest within the insulation. These nests are made of twigs, leaves, and branches. Squirrels will damage the attic with their feces and urine, contaminating the insulation and leaving foul odours. Feces have rounded edges and measure 5-8mm long, about the size of a jellybean. Squirrels are also prone to chewing electrical wires and wooden beams.
An abundance of squirrel activity on the roof may indicate an invasion. Squirrels are highly active creatures that will go in and out of their nests throughout the day, regardless of the season. Invasions are most common when the temperature drops in the fall and again in the spring during mating season. Call us if you suspect that a squirrel is nesting in your home.
DAMANGE SQUIRREL CAN CAUSE TO YOUR PROPERTY
Squirrels are attracted to attics for their warmth and security from predators. To get inside, they will chew their way through the roof vents, plumbing vents, shingles, drip edges, or soffits. As rodents, they can chew through practically anything. Squirrels often take advantage of the openings they find on the roof and widen them to reach the attic, exposing it to the elements.
In the attic, squirrels will ruin the insulation by dirtying it with urine, feces, and debris. This not only smells terrible but compromises the insulation's ability to regulate the temperature of the home, increasing the cost of energy. Wet insulation does not work properly, and it may become moldy. The moisture caused by these animals can also drip into the ceiling below, causing stains and further damage to the home.
Moreover, having squirrels in the attic is a fire hazard because they tend to chew on electrical wires. Squirrels have been known to cause power outages by chewing on the wires in the attic.
Squirrels are known to dig up flowerbeds and eat the fruits and vegetables that people grow in their gardens. They will also terrorize the bird feeder and hide nuts all over the lawn. Squirrels may also get into the shed or greenhouse and feed on stored grass seed. These problems outside only get worse when there are squirrels living in the house.
Squirrels may look cute, but they will cause a terrible stench! Squirrels defecate and urinate around their nests, spreading harmful pathogens and odours. Their waste also accumulates with time and risks seeping into the ceiling below. If a squirrel has been nesting in the attic for a long time, it may even pass away and leave a horrible stench that will last months.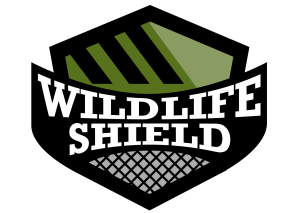 WHY YOU SHOULD HIRE A PROFESSIONAL
SQUIRREL REMOVAL SERVICE
Hiring a professional squirrel removal service is the most reliable way to get rid of squirrels. Professionals have the training and equipment to remove the animals quickly and humanely. They understand squirrel behaviour and have the experience to find exactly where they are nesting. Professionals can also ensure that the animals won't come back by sealing and strengthening every potential entry point.
Getting rid of squirrels yourself isn't easy; these are territorial animals that will attack when they feel threatened. A single scratch or bite from a squirrel can make you very sick. Failing to pest-proof the home properly also risks causing repeat invasions that will cost you an arm and a leg in repairs. Squirrels are determined creatures that will come right back to their nests. Trapping and relocating them however is illegal in Canada and risks separating a mother from her kits.
The technicians at Wildlife Removal Peterborough are experienced in all forms of wildlife removal. We can find the squirrels that are giving you trouble and remove them permanently, sealing every possible entry point in the process. Our services are safe, reliable, and affordable. We are so sure of our capabilities that our squirrel control and exclusion services come with a 2-year warranty. Call us today for squirrel removal services in Peterborough.